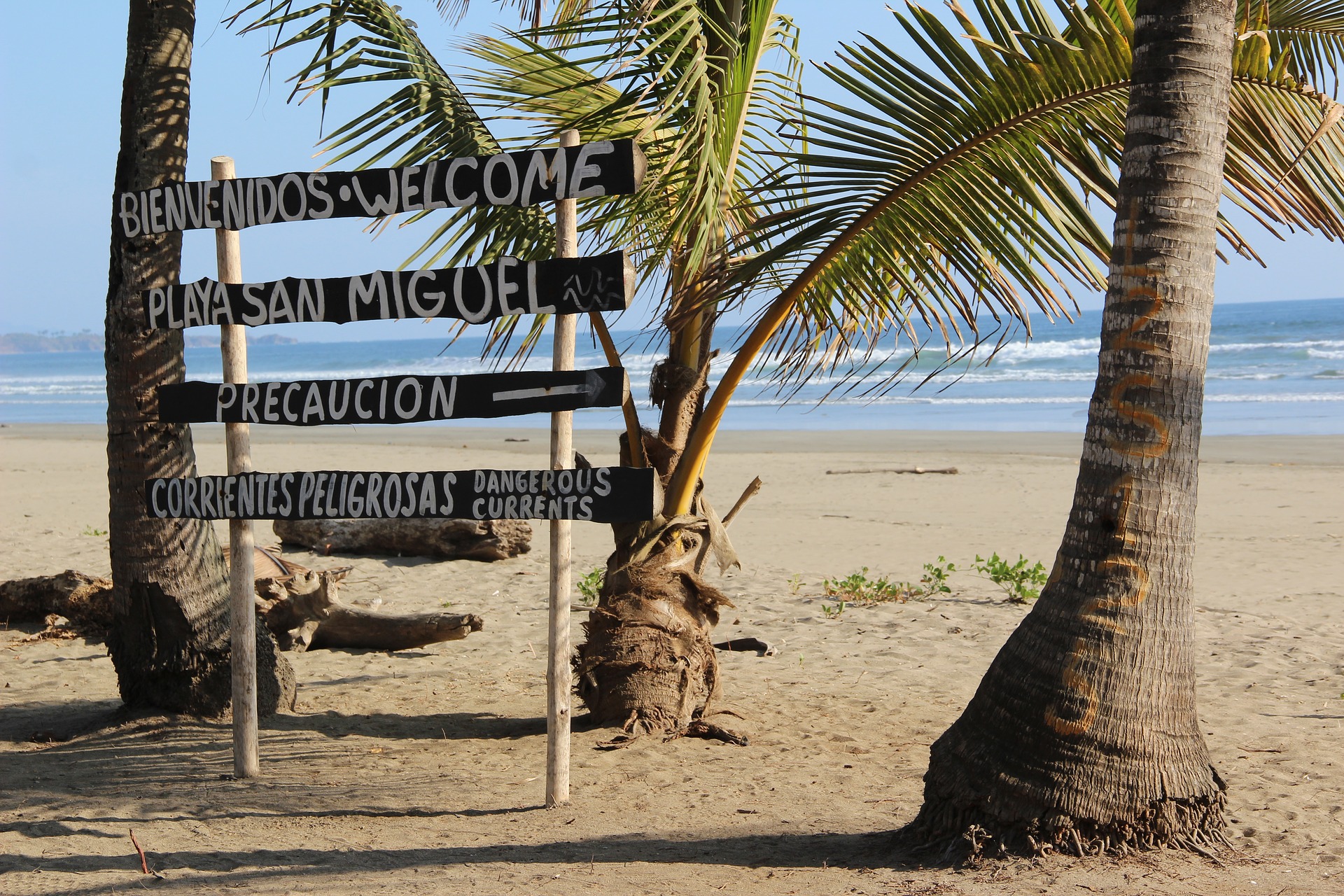 As countries around the world begin to lift restrictions implemented in response to the COVID-19 pandemic, there are glimmers of hope indicating that people are ready to begin traveling. And if you have been dreaming of a beach vacay and care to indulge in some meaningful wildlife conservation volunteer work – then we have some good news for you!
You'll soon be able to travel to Costa Rica & enjoy the 'Pura Vida'!
Health Minister Daniel Salas announced that Costa Rica will open its borders to foreign tourists on August 1, 2020.
The August 1 date applies to both Juan Santamaría International Airport, near San José, and Daniel Oduber Quirós Airport in Liberia, Guanacaste.
Work is still on regarding a list of countries from where travelers will be allowed to enter Costa Rica & what sort of precautionary as well as quarantine measures are to be taken, though the Costa Rica Tourism Board has proposed allowing visitors from the European Union, the United Kingdom, and Canada.
Costa Rica has maintained one of the lowest COVID-19 fatality rates in Latin America, and its government has been recognized for its successful management and containment of the virus due to the quick actions it took. While travelers have been under stay-at-home orders, countries around the world have reported a resurgence in wildlife. Those looking to travel sustainably will find Costa Rica's sustainable tourism model and many wildlife and nature opportunities, such as hiking any one of the country's 27 national parks or visiting a wildlife refuge, to be an educational experience. A long-time global leader in conservation and sustainability, Costa Rica runs on 99.5% clean and renewable energy and plans to achieve complete decarbonization by 2050.
Volunteering Solutions' country-coordinators in Costa Rica are all geared up to host the volunteers and make it a seamlessly smooth journey for all, abiding by the health & safety measures. No matter whether you are keen to live by the beaches and work for the Turtle Conservation Program or soak in the freshness while working with animals amidst the wilderness – we have it all for you in Costa Rica.
Take a quick look at the Volunteer Programs available in Costa Rica & write to us at [email protected] for more info!