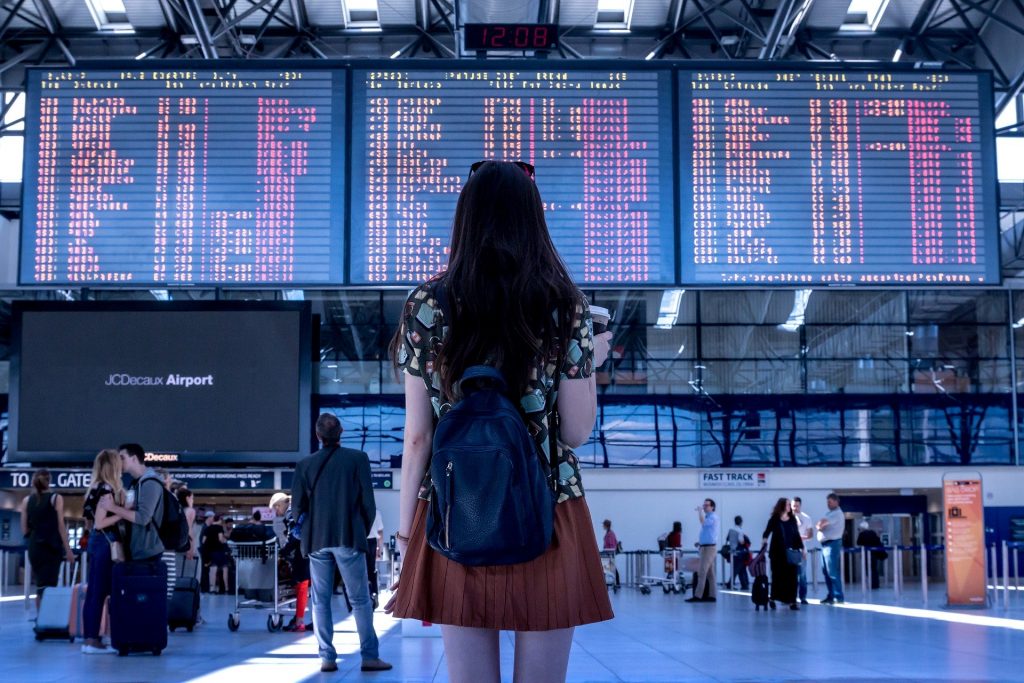 It has been nearly 4 months now, that the world has been on a standstill – and the effects of the pandemic haven't gone yet. While it seems like we have to wait for a little longer to travel being carefree, we can obviously step out of our comfort zones for now and slowly make a move towards the 'new normal'.
Domestic traveling has resumed in most of the countries across the world – and we are still anticipating when the borders will reopen & international holidays can start off again! Let's take a quick look at the tentative course of the reopening of airlines, so that, in case you wish to travel later this year, you can consider where you'd wanna go and which airline would be suitable for you.
EasyJet & Air France have already started operating their flights (about 10% of the regular numbers) from June 15, with increased safety measures on board including mandatory wearing of face masks.
Ryanair has also announced a resumption of flights in July, operating almost 1000 flights a day, but with only half the number of passengers between July and September than previously forecast.
Lufthansa plans to restart service to tourist destinations in Europe by the end of June, including vacation hotspots Mallorca, Crete, Rhodes, Faro, Venice, Ibiza and Malaga. Depending on the wellness curve & the international border opening, it also plans to resume flights to destinations including Los Angeles, Toronto and Mumbai. They further plan to operate 70% of their flights by the beginning of September.
Wizz Air announces plans to resume flights to Portugal and Greece by the end of June, with new rules, including compulsory face masks for passengers and staff as well as gloves for crew, to make people feel more confident about flying. UK nationals will be able to fly, assuming travel restrictions are lifted in Portugal & Greece.
Dutch airline KLM also announced that it has resumed operations to a number of its European destinations & is now running a daily flight from Amsterdam to Barcelona, Budapest, Helsinki, Madrid, Milan, Prague, Rome and Warsaw.
Singapore Airlines and its regional wing – SilkAir, are reinstating flights to a number of cities, and ramping up frequencies for several of its existing services by the end of June and throughout July. Eventually, they plan to operate flights to Amsterdam, Auckland, Barcelona, Brisbane, Cebu, Christchurch, Copenhagen, Hong Kong, Medan, Melbourne and Osaka, reports Business Times Singapore.
Qatar Airways have shown interest to resume services for Summer Holidays & operate to more than 80 destinations spanning from East to West.
While we're all excited to embark on our journeys after being at home for so long, it's however important to note that all flights are subject to regulatory approvals and that schedules are subject to changes. So in case you're booking a flight, read through the cancellation & refund policies well. 
Volunteering Solutions will also be resuming the selected programs in some countries like Portugal & Tanzania (Arusha) from July; Sri Lanka (Galle) & Uganda in August, and tentatively, we'll also get to start operating in other countries from September. If you're all excited to travel abroad and be a responsible volunteer, get in touch with us for more info 🙂