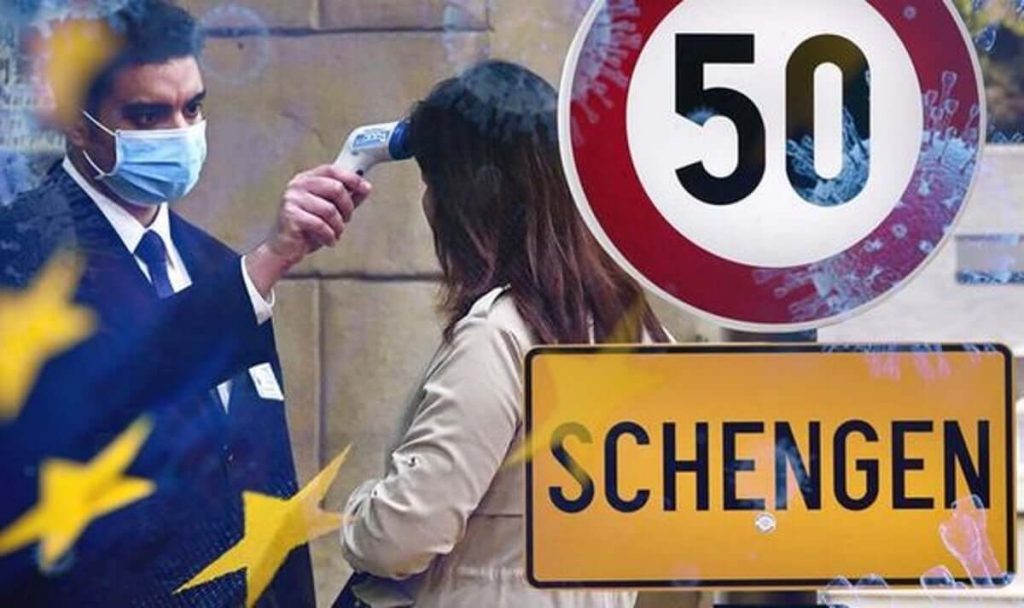 A piece of good news on your way!
Back in March this year, the European Commission recommended the Member States to shut down all EU ports of entry for non-EU/Schengen nationals as well as put a pause to cross-country travels. However, while restrictions will still prevail – more or less, depending on how much a nation has been affected, it looks like things are definitely getting better in this part of the world.
As coronavirus pandemic fears subside, European countries have begun reopening borders that were shut to protect their nationals at the height of the outbreak. The European Commission is calling the EU Member States to lift all border checks within the bloc by the end of June, as reported by EuroNews. There are certain criteria that are to be respected and these measures must be justified and proportionate – and the nations are given the freedom to decide on what measures they want to abide by (like getting a negative COVID test report or a 14 days quarantine for incoming travelers).
Let's take a quick look at the Timeline in order to get a better idea of when you can resume your summer plans for 2020!
June 15, 2020
1) France and Germany plan to remove border traffic restrictions, while from May to now, both countries have gradually eased several restrictions. Germany will lift a travel warning for non-essential trips to 31 European countries, including the UK, replacing it with individual travel warnings for each country. France is planning to open its borders, given that the situation does not worsen in the meantime.
2) Norway and Denmark will allow each other's citizens to enter their territories, advising travelers to respect the rules and protection measures related to the Coronavirus pandemic, in order to avoid another outbreak in any of the two countries.
3) Iceland will open its borders to EU and Schengen Area travelers, while at the same time offering everyone Coronavirus tests as a way to avoid quarantine.
July 1, 2020
1) Spain will grant EU travelers with permission to enter without having to quarantine. Some Spanish regions may reopen sooner than the others.
2) Some Portuguese regional tourist boards including Madeira and Porto Santo, have announced they plan to reopen to international tourists from July 1. The boards have noted that travelers will need to present negative test results from within 72 hours prior to departure or be tested on arrival, paid for by the local government.
For residents of the EU Member States, there can be a piece of happier news coming after months of lockdown, when one can finally break free from the four walls of the home and soak in some sunshine & fresh air. As everyone has been repeating, again and again, this is the 'new normal' and we'll all have to be a little more careful while traveling – maintain social distancing, carry our masks and hand sanitizers, make sure to wash our hands properly at regular intervals and keep a check on our health. If we can abide by these simple rules, we can definitely get out there and explore like we always did!
Volunteering Solutions is glad to notify that all volunteering programs in Portugal will be operational from July 2020 as the borders open up, and enthusiastic participants from other European countries can opt to travel and be a part of them. We're also hoping to resume in Spain & Ireland, but waiting to hear more from the officials about when and how they wish to get started.